Did you know?
Lester Glenn Subaru
offers complimentary shuttle service as well as a fleet of complimentary loaner vehicles available to our service customers who purchased or leased a new or pre-owned vehicle from Lester Glenn Auto Group.
We are proud to offer a cozy and comfortable service waiting area, where all of our guests can enjoy complimentary Wi-Fi, a hot beverage from our coffee bar, free doughnuts and our famous freshly popped popcorn.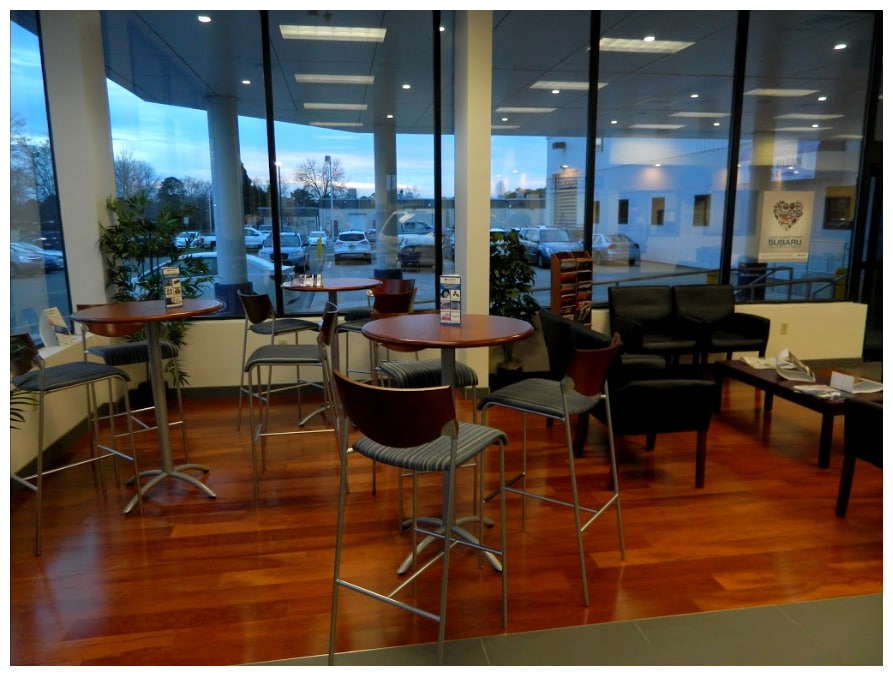 With high-top tables and stools with electrical outlets nearby, bring your laptop and you won't miss a step at work. Or sit in one of our relaxing leather chairs and catch up on the latest shows while watching our high-definition big screen television.
While servicing your Subaru vehicle quickly and
correctly is our number one priority, we understand there are times where waiting for your vehicle to be fully and properly maintained by one of our Certified Subaru Technicians is difficult to do. There's no pause button in life and that's why Lester Glenn Subaru offers complimentary shuttle service to any location within a 10 mile radius of our Subaru Service Center in Toms River, NJ as well as a huge fleet of new Subaru loaner vehicles on site!
Our shuttle service and loaner vehicles are available at no cost to our service customers who purchased or leased any new or pre-owned vehicle from Lester Glenn Auto Group. This service is provided for free to our customers as a part of our
Lester Glenn Experience
, and in dedication to providing our customers with the very best experience possible.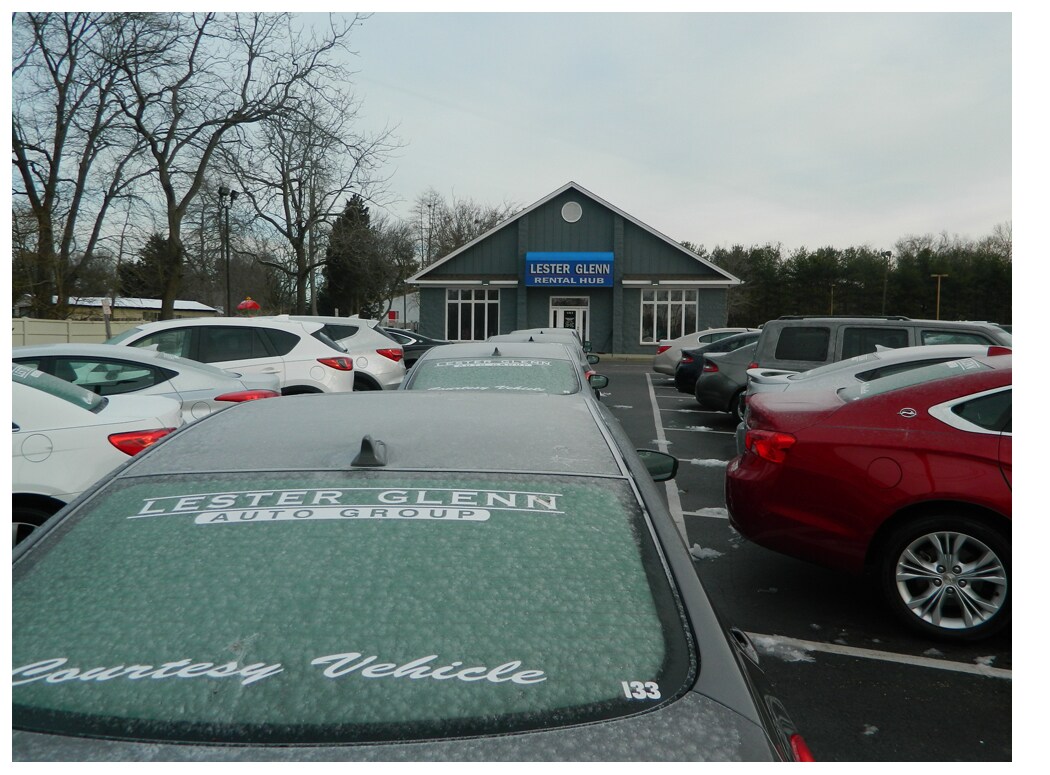 All of the loaner vehicles in our fleet are like-new vehicles and come equipped with the new vehicle smell. Our goal is to get you back on the road in a loaner vehicle that is the same or a similar vehicle that you drove in for service so your daily needs and expectations are not interrupted by your vehicle's time in service.
Live within 10 miles from Lester Glenn Subaru? Want to grab lunch along the Route 37 strip or do some shopping in Toms River? Our shuttle service will be more than happy to drive you to any location within 10 miles and back to the dealership when your vehicle is ready for pick-up!
Have a question? Our Customer Care Center will be happy to assist by answering any of your questions and help walk you through the loaner vehicle and shuttle service process. Contact us today by calling 888-821-3735 or by filling out the form on the right hand side.
Restrictions apply for availability of loaner vehicles. We'd like our customers to know that while we proudly offer a large inventory of loaner vehicles, occasionally due to a higher volume of vehicles in for service, a loaner vehicle may not be available at the time of your vehicle's service appointment. Our goal to accommodate every customer's request to have a loaner vehicle, which is why we ask our customers to reserve a loaner vehicle at the time your service appointment is scheduled. A reservation is not a guarantee of a loaner vehicle, but all efforts will be made to ensure you receive one. Depending on the volume of service customers, select "quick" services will not qualify for a loaner vehicle to be designated to a customer. Please consult a service advisor or member of our Customer Care Department prior to scheduling your service appointment to confirm availability of a loaner vehicle and if your vehicle's service qualifies to receive a loaner. Loaner vehicles are reserved for customers who purchased or leased through a Lester Glenn location. Our shuttle service is available to all customers and will provide service to any location within 10 miles from the dealership. For more information and to request answers to any questions you might have, please contact our service department.
Contact Us
Parts & Accessories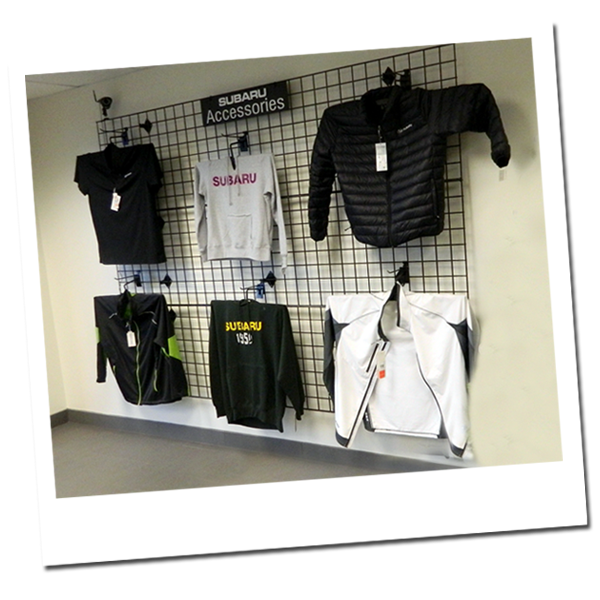 Get all of your Subie parts and accessories for your vehicle and for your every day life at Lester Glenn Subaru!
Did you Know?
Our loaner fleet consists of new Subaru vehicles and all come equipped with the new vehicle smell. These vehicles are as reliable as the Subaru vehicle you drive every day, and are always kept in a clean and like-new condition. When we retire our low-mileage loaner vehicles, these vehicles make their way to our Certified Pre-owned Inventory, where you can purchase them at a discounted price!